What do our customers say about us? Let's hear from our long-term partners and colleagues about the practical use of our teaching and learning environments, our support service and the cooperation with our team…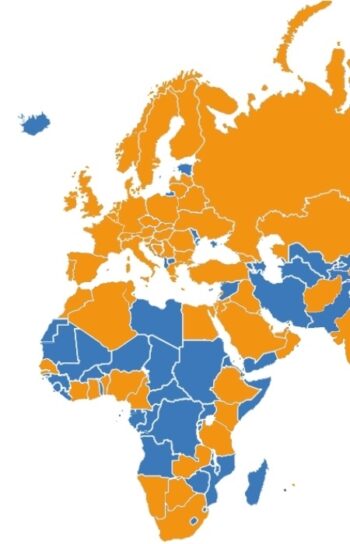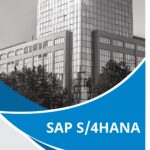 SAP S/4HANA
, the next generation real-time ERP suite
"With the Fiori apps available in S/4 HANA, it is possible to work almost intuitively, so that students can "play through" further process variants in a short time with concise assistance, thus making process management tangible, and can also apply more sophisticated planning procedures, thus making the benefits of an ERP system more tangible."
"Würzburg-Schweinfurt University of Applied Sciences has been a customer of UCC Magdeburg since 2001 and uses SAP systems in seven degree programs. During this time, we have experienced high quality support from the UCC. We would like to emphasize not only the stability and performance of the SAP systems provided, but also the speed with which support responds: if problems do occur, they are solved promptly and reliably. We have also come to appreciate the content of the SAP systems: especially since SAP no longer provides training content, the model company Global Bike developed by the UCC makes it much easier for our lecturers to prepare their courses, or rather, it makes it possible to hold the courses in the first place."
"Services provided by UCC Magdeburg are essential for Centria University of Applied Sciences as SAP Next-Gen Chapter representative. Reliable services and fast response times combined with expert technical assistance ensure our ERP education to be effective and our students benefit from working with the latest SAP technology."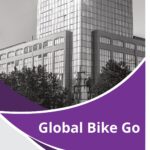 Global Bike Go
, the business game extension for S/4HANA
"The game works great and is a lot of fun for the participants, what more could be expected from SAP?!?"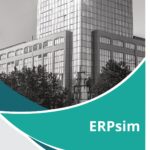 Playful learning with

ERPsim
"ERPsim is a very popular offering with our students and also valuable from a lecturer's point of view, as it shifts the focus to the benefits of the SAP system. The focus is no longer on the detailed processing of individual screens in the context of complex case studies, but on the successful execution of individual transactions of partially automated business processes in order to be able to compete with other teams. ERPsim is really fun and educational at the same time."
"I teach ERP for engineering and business students. It is essential to have modern and all the time working environment. We use SAP S/4HANA case studies to educate understanding of strategic management of business processes with ERP system. ERPSim is perfect and unique to experience team working in real kind of environment and real time decision making for the students."
"Fontys University of Applied Sciences is able to effectively introduce the knowledge and functionality of an ERP system to our students by using the ERPSIM game. In a competitive game environment they experience the importance and complexity of SAP within an organisation. All of this supported by the great technical assistance provided by UCC Magdeburg."
"We have been using the ERP business game "ERPSim" at the Faculty of Business and Economics since 2010. Students from various fields of study (business informatics, industrial engineering, business administration, business education, etc.) as well as the teachers appreciate the variety of the gamified application of an ERP system, which differs significantly from the classic case study-based work with SAP systems and enables a measurable increase in knowledge. Even at a time when digital teaching is becoming increasingly important, the simple configuration of the business game makes it easy to use from the home office."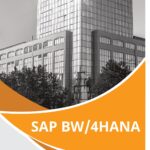 Modeling and evaluation of company data with

BW/4HANA
"For courses on ERP systems and enterprise data warehousing, we at the Stralsund University of Applied Sciences are on the latest versions of SAP S/4HANA, SAP BW/4HANA and we use the new SAP Datasphere and SAP Analytics cloud systems. We particularly appreciate the cooperation with UCC Magdeburg, which has always been good. Not only were the systems always reliable and available in high quality, but even with more demanding requirements beyond the normal curriculum, a good solution could always be found together. Keep it up!"
"With BW/4HANA, we can teach current enterprise data warehouse concepts with a system that is highly relevant to practice. Compared to the previous versions, students get along much better with the BW modeling tools. The modeling tools are consistently based in Eclipse and administration tasks are performed in the browser. The graphical dataflow keeps the overview even in more complex scenarios!"
"The SAP systems we use in teaching have been hosted by UCC Magdeburg for more than ten years. The quality and the response or resolution times for problems are not better imaginable."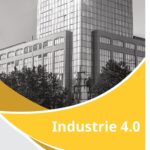 Networking of production with

Industrie 4.0
"We have already been using the SAP S4 Fischertechnik production model since 2019 as part of our logistics lab at Darmstadt University of Applied Sciences. At the time, we were one of the first universities to use the model as part of teaching and later for projects. Since then, we have been convinced that it is a great variant to be able to convey content around the topic of automated production and logistics processes, networked data exchange and Industry 4.0 to students in a playful and very descriptive way. The positive feedback from the students, even in times of remote teaching, encourages us to do so."
"The learning factory in conjunction with the precisely tailored range of SAP software solutions and online modules offers us at the Kronach Vocational School Center the opportunity to map the operational manufacturing process under the guiding principle of Economy 4.0, supported by comprehensive didactic accompanying material, at different levels of abstraction (digital and analog) and to realize it in real time as well as to reflect on it subject-specifically. The system also meets the requirement of being able to bring together and analyze operational processes and different perspectives of the players involved (e.g. mechatronics and business administration) in interdisciplinary project teaching."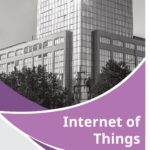 Internet of Things
, Data streaming and its evaluation
"The SAP HANA platform enables us to process large amounts of data from our research projects in the field of smart cities. Based on the integrated machine learning library, we develop load forecasts, recognize patterns in energy generation, and calculate the energy consumption for the next few days of a neighborhood. We analyze time-critical data from smart infrastructures in real time with SAP Smart Data Streaming and can react to errors or failures ad-hoc."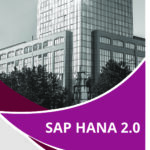 SAP HANA
, In-memory database and powerful development platform
"At Chemnitz University of Technology, we offer our students the opportunity to gain practical experience in the field of business intelligence based on a current and innovative software environment through the use of SAP HANA as part of our courses. Based on practical case studies, students develop concepts for the design of solution-oriented analysis and reporting systems, which they implement independently using the SAP HANA platform. Going through a complete data warehouse development cycle starting with gathering the requirements for the system to be developed, modeling suitable data structures and ending with comprehensive analyses of the given data sets offers students the opportunity to learn and consolidate comprehensive data competencies."
"SAP HANA provides a powerful development, data storage and integration platform for modern SAP software applications. The HANA system professionally provided by UCC enables us to familiarize students with the strengths of an in-memory database system and the real-time processing of large data volumes - in a practical and business-oriented manner, based on one of the leading products on the market."
"With the portfolio of very practical application examples and exercises in the SAP HANA curriculum, students gain excellent insights into the capabilities of the SAP HANA platform and lay the foundation for a successful application in the SAP Eco-System. Many of my students receive working student or full-time job offers at SAP or SAP customers."