Maintenance announcement
On Tuesday, Aug. 29, 2023 beginnig at 6.a.m. (CET), the network team of our university will adapt settings at our network firewall. This change will result in unavailability of all UCC systems.
We are scheduling the work during our maintenance window from 6 a.m. to 10 a.m. (CET). As this is a change to a central network service, it is not possible to explicitly exclude individual SAP systems from this maintenance.
If you have any questions, please feel free to contact our support team using the communication channels you are familiar with.
Use modern SAP technology for your teaching and research. Enrich your courses with various practice-oriented teaching and learning environments tailored to different event concepts. Ready-to-use slide sets, case studies, lecturer's notes and solution documents support you in conveying theoretical focal points. The underlying software enables your students to implement learned processes practically, based on SAP technologies.
The SAP UCC currently hosts SAP solutions for more than 650 German and international institutions and educational facilities, making it the largest center of its kind in the world. In order to be able to optimally support the educational institutions in training and teaching, curricula adapted to the hosting services are offered. In addition to support and training, these teaching and learning environments (TLEs) represent the primary offering of the SAP UCC.
To learn more about our services and products, log in. Afterwards you will get access to further information pages about the UCC Magdeburg, price and product lists, upcoming events and trainings and of course for on-boarding into the SAP UA Community.
If you have any further questions or would like to register, please feel free to contact us via our contact form.

Start your journey and choose your path
Find the teaching environments that match your discipline. To do so, click on the suitable signpost or get a complete overview by clicking on the cloud.
The SAP model company Global Bike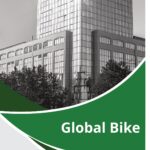 The majority of our SAP teaching and learning environments are based on the fictitious bicycle company Global Bike.
Global Bike (formerly GBI) was developed to help students get started with a specific SAP solution. The data set is adapted to the learners' level and breaks down the complexity of an SAP system and the operational tasks into understandable learning modules and units.
Because almost all UCC teaching environments are based on the Global Bike data set, students will find them familiar from one lesson or course to the next.
Here you can find more info about Global Bike.
All products for your teaching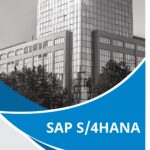 SAP S/4HANA
, the next generation real-time ERP suite
Understand business processes based on SAP Enterprise Business Software S/4HANA! Use our modular teaching and learning environment and demonstrate the integrative effect of business processes in practical case studies. Thanks to web-based access and the monitoring tool we have developed, the S/4HANA teaching environment is also ideal for distance learning. 
Here you can find more info about SAP S/4HANA, as well as our product and service description for SAP S/4HANA shared and SAP S/4HANA exclusive.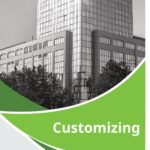 Optimize business processes in S/4HANA with

SAP Customizing
This teaching and learning environment teaches the correct mapping of organizational structures and process adjustments in a company. Analyze problems from fictitious employee conversations within the model company Global Bike and develop solution concepts. Use process analysis and process configuration to optimize areas such as finance, purchasing, and sales. 
Here you can find more info about SAP Customizing.
The official SAP certification

TS410
Prepare your students for an official SAP certification in 10 days!
Deal intensively with financial accounting, management accounting, inventory management and stocktaking, project management, human resources, asset management and maintenance, among other modules. Explain how these areas work and how they are linked to each other.
After completing the intensive course, participants can certify online with SAP Education.
Here you can find more info about TS410 certification.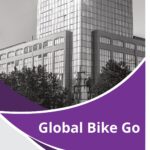 Global Bike Go
, the business game extension for S/4HANA
Discover our business game extension for SAP S/4HANA with Global Bike Go! Use the Serious Gaming learning approach to teach business complexities in a playful way. The games offer a good introduction to basic business decisions and subsequent process steps. The areas of procurement, production, and sales are covered.
Here you can find more info about Global Bike Go.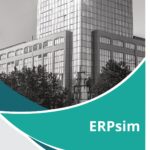 Playful learning with

ERPsim
Deviate from the usual course formats and motivate students with simulation games! Teach business processes in a playful way in SAPS/4HANA.
Teams play against each other, and the competitive factor increases motivation. Different business tasks are explained in an integrative and realistic way.
The game is aimed at students with and without previous knowledge of ERP and can be used in various course concepts.
Here you can find more info about ERPsim.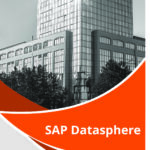 Create data models in the

SAP Datasphere
Data models can be created in SAP Datasphere and then analyzed in SAP Analytics Cloud. Model creation, data visualization, and data analysis are the focus of this teaching and learning environment. For this purpose, students learn how to use Data Builder and Story Builder. Students will learn how data is analyzed and how business decisions are made based on that data.
Here you can find more info about SAP Datasphere, as well as our product and service description.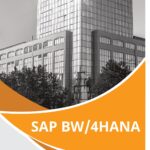 Modeling and evaluation of company data with

BW/4HANA
Deepen your students' understanding of central data warehousing concepts and modeling techniques with SAP BW/4HANA.
Demonstrate the concepts of data analysis and data evaluation, as well as data preparation and data modeling. Both areas are independent of each other and can be used in courses depending on the focus.
Here you can find more info about BW/4HANA.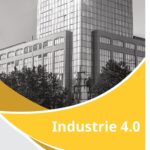 Networking of production with

Industry 4.0
Digitization processes in production: Illustrate the integration of business and production software in a practical way.
Demonstrate how the business software becomes the leading control system and how customer orders, material procurement, cost accounting, and work capacities are adjusted to current needs through data transfer.
By connecting SAP S/4HANA to production model plants of various industrial partners, this teaching environment takes a practical approach and is flexible.
Here you can find more info about Industry 4.0.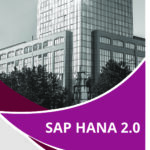 SAP HANA
, In-memory database and powerful development platform
Present core concepts, data replication methods, and modeling techniques using in-memory technology. Benefit from access to an SAP HANA real-time database. Expand on topics like: Introduction to in-memory application development, data mining, geodata processing, text analysis, and graph processing.
Here you can find more info about SAP HANA.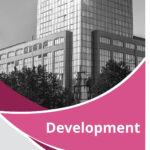 Teach how to develop your own SAP S/4HANA applications! Your students will learn to use different programming languages and concepts with focus on ABAP. Further topics are the introduction of concepts like screens, modularization, and lock concept. Creation of an SAPUI5 application, which will consume a self-defined OData service. Configuration of a customized Fiori launch pad.
Here you can find more info about SAP S/4HANA Development, as well as our product and service description.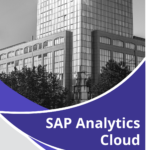 Data analysis and visualization in

SAP Analytics Cloud
Analyze business data in the cloud! The focus of this teaching and learning environment is the visualization of complex business data. Students acquire skills in using the Modeler and Story Builder. Along a realistic scenario they develop an interactive sales dashboard.
Here you can find more info about SAP Analytics Cloud.
SAP Integrated Business Planning
for Supply Chain
SAP Integrated Business Planning is a cloud application for enterprise-wide supply chain planning that consists of different modules. SAP IBP has preconfigured planning areas for the different modules, which run on an integrated technology platform.
Find out more about SAP Integrated Business Planning here.